When I was a child, I remember hearing the story of Noah's ark and all the animals that came 2 by 2. I remember Joseph and the coat of many colors. I remember making a coat out of a brown paper bag and coloring it. I was fortunate to grow up in a family that believed in God and attended church very regularly - like every Sunday regular. I went to Sunday school and when I got old enough Wednesday night youth. I can still picture what all my Sunday school classes looked like and remember many stories from being in the nursery.
I was surrounded by people that loved God. However, no fault to anyone but my own it took me a very long time before I knew that those Sunday school stories were more than just stories. They were real. Moses really was put in a basket and was raised by Pharaoh's daughter. Zacheauss really did climb the tree for Jesus he wanted to see. (Be honest, who can't concentrate now because you are singing the song? Go ahead, finish. I'll wait.) :)
I thought all of the stories that I heard each week were just stories that demonstrated God's love. I had no clue that this was actual history with facts. I later learned, and I don't remember how old I was, that these people really did exist. That every word in the Bible is true. It is the only absolute that we have. God is true. And He is the Word. "All scripture is inspired by God and is useful to teach us what us true." 2 Timothy 3:16
I am so thankful that God gave us His Word. Don't believe that it is just a list of do's and dont's; it is SO much more than that. The Word is alive and is relevant to our DAILY lives!! (Check out www.grovecos.com and watch Mike's sermons from the series App For That - such great relevant info about the Bible! Ok wait! Finish reading my post first then go check them out!)
The Word teaches us how we should live. It teaches us right and wrong. God pours out His love for us throughout it and shows us how to love others. If we are dealing with a situation, no matter what it is, the Bible gives us answers but more than that. It gives us HOPE. No one has seen God, but He has given us more then enough to be able to believe and have FAITH.
The Bible is a "story" for everyone. It is a chick flick, action shoot em up exploding, superheroes, tragedy, war, comedy, betrayal, ultimate sacrifice, creativity, ... Everything!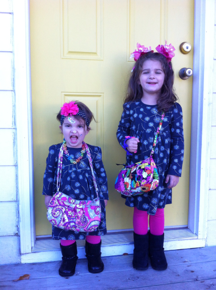 But how will we know it if we don't read it? My 3 year old daughter goes to her church classes: 2 on Sunday morning and 1 on Wednesday night. She is hearing the Bible stories, memorizing scripture, hands on learning, singing songs, worshipping, and so much more. I love to ask her what she learned during class and to have her tell me all about it. I love getting to help teach her Cubbies class.
Kai will sing the songs throughout the week: Zacheauss was a wee little man, Jesus loves me this I know, Come on Come on we'll tell the world about You, and the newest one I haven't figured out yet. Nicholas smit my name too? Anyone have a clue on that one? She loves "church music".
But my favorite thing is that she is memorizing Scripture.
She currently has 9 verses memorized! And learns a new one each week!!
1. No man can serve 2 masters.
2. Do everything without complaining or arguing. Phillipians 2:14
3. God is true.
4. Be still and know I am God.
5. While we were sinners Christ died for us.
6. Give him the name Jesus and He will be great.
7. I have seen your salvation.
8. All have sinned.
9. And He grew in wisdom.
How cool is that?!
Ok sorry, proud momma moment! But I couldn't do it without all of her wonderful teachers that she adores! So last week she learned about the parting of the Red Sea and wanted me to tell her the story while we were driving home. It is about a 10-15 minute drive so I started with when Moses was a baby. And she added that she has that story in her Bible! So I kept going trying to remember all the details about Moses, the slaves, the Egyptians, Pharaoh, the plagues etc. and I think I did an alright job but I remember thinking I am glad she is only 3 because I should know this a little, ok a lot better. She was helping me with a lot of the details: like the locusts and asking me questions that I wasn't sure about.
Some people think that since I am a pastor's wife and a Bible college graduate I should basically have the whole Bible memorized. Well here's a confession: I have never read the entire Bible. Maybe close with all the different classes I had and assignments. But I have never completed like a reading plan where I know every chapter was read. I don't believe just because I have the title pastors wife I should be a "better" Christian. Please do me a favor and don't hold me to a higher standard. I am working on raising the standard of myself. I don't believe performing check lists of praying 10 minutes, reading your Bible 15, and going to church 52 weeks a year makes us "better" Christians and so we should do those things to be able to cross them off.
I do believe we should do all of those things, but because we want to Love God more and serve Him and others. So we can live a pleasing life foe Him but we won't know what pleases God if we don't know Him and how do we get to know Him, by spending time with Him in the Word.
With the encouragement from my BIL & SIL doing this, I have started a reading plan on the YouVersion app (get it!!!). I started the plan, read the entire Bible in 90 days. I am about to finish up Genesis and am really enjoying hearing all of the stories again, but being able to know the truth and see God's plan through it all and to relate it to my life and to do just as Jesus did when He spent time in the temple teaching; grow in wisdom.
I encourage you to start a reading plan. Find one that is specific to your needs right now and start simple. Or go big and read the entire Bible. They have such a big selection of different plans. I know this is something that will enrich our lives and others. The reading takes only about 30 minutes a day.
Don't have an extra 30 minutes? Find something else to cut out. A TV show, time on Facebook, laundry :). We all have the same 24 hours in a day we just have to be intentional with how we use it. I am excited to see what God is going to do through using me. Just ask for wisdom and it will be given to you!